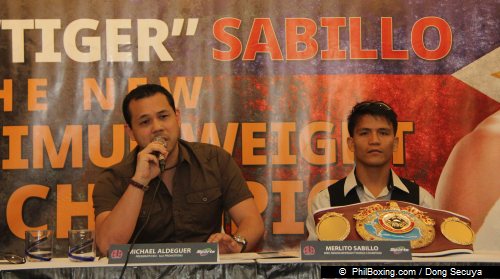 Hail the new champ!
During the April 6 Macau event when boxing people usually gather to have a
chit chat
over a bottle of beer, the WBO people and Tutico Zabala, the promoter of the De La Rosa-Sabillo Interim Title fight in Columbia, never stopped talking about Merlito. They basically agreed that Sabillo will become a great champion in the years to come.
Please post Sabillo related articles to the new forum.
viewforum.php?f=114
Thanks.
copy Boss Dong Shivs.