To my fellow Paclanders,
Against the Grain: On the Pacquiao-Margarito Fight
LINK:
http://thecruelestsport.com/2010/08/29/
... ito-fight/ by Carlos Acevedo dated 29August 2010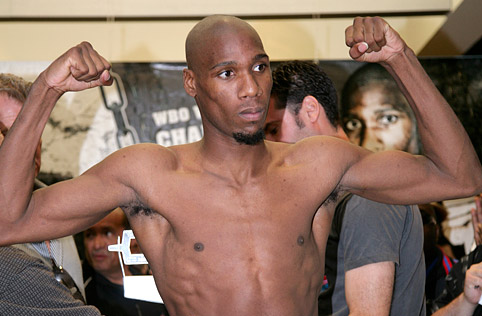 Everyone has a "solution" to the pending fight between PACQUIAO and MARGARITO. Some Writers, Who Apparently Have NO IDEA How Boxing Economics Work, are also playing matchmaker, offering their expertise to name "WORTHIER" Opponents.
PACQUIAO Should Do This, PACQUIAO Should Do That, PACQUIAO Should Be ASHAMED To Fight MARGARITO, He Should Face The RING LightWeight Champion of the world, he should fight More Deserving Challengers,
like TIM BRADLEY, whose promoter, Gary Shaw, Has To LURK Around the Box Office at the Agua Caliente Casino like The Scarlet Pimpernel, Buying Up Tickets to EnSure that BRADLEY Scores a "Sell-Out." Or how about ANDRE BERTO? You know, the Multi-Millionaire who CanNot SELL Enough Tickets To Half-Fill a Dumb Waiter in a Victorian Mansion? BERTO—and This Point CanNot Be Hammered Home Enough—SOLD A PATHETIC "972" TICKETS For his Last World Title Defense In His OWN Home State. More HomeLess People gather around a TrashCan BonFire in wintry New York City THAN Are Interested in Paying To See BERTO Fight.
Naturally, Dan Goosen throws PAUL WILLIAMS into the mix, because Goosen has an appointment book full of blank pages. And some of the experts also think WILLIAMS "DESERVES" the fight. But no promoter in his right mind would put Pacquiao in with Paul Williams because Williams has not made the welterweight limit in over two years. This in itself is a threat to any promotion. Combine this with the fact that Williams cannot sell tickets or draw viewers and is a southpaw who stands 6'1 with an 82" reach and you have the ultimate "Are you kidding?" moment for a promoter or manager. This is just common sense.
Timothy Bradley, Paul Williams, and Andre Berto were all featured in a recent issue of Ring magazine in a feature story entitled "The Empty Seat Dilemma."
Mabuhay ang dugong Piipino, mabuhay ang mga Kawal Pinoy, mabuhay si idol MP.
GOD BLESS US ALL !!!
_________________
Matthew 28:20
"I am with you always, even unto the end of the world."
Acts 20:35
"It is more blessed to give than to recieve."
Philippians 4:13
"I can do all things through CHRIST which strengtheneth me."