Israel Vasquez wrote:
IN THIS PHOTO, W/ MANNY WEARING A SUIT AND MARQUEZ WEARING "TRAINING SUIT" .., YOU CAN GUESS WHO IS THE "FULL-TIME BOXER HERE' IS MANNY STILL HUNGRY?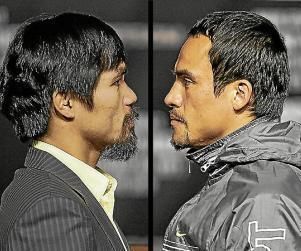 boxing is really a part time job... you cannot fight in daily basis...
all boxers after their fight have to go back to their real business/jobs...
marquez nearing 40 still don't have alternative job...? that's a shame...
and looking fit and ready for retirement...