Sab wrote:
Bradley will win no doubt in my opinion. UD.
Pacquiao will going to have a hard time catching Tim.
Those right jabs will be the main factor as the bread
and butter of Bradley in winning every round.
Right Jab ?
so ibig mo sabihin kaliwete din si Tim Bradley?
sa huli kong panood ang stance ni bradley ay orthodox
hehehehe very intelligent opinion,ito ba sinasabi mong right jab ?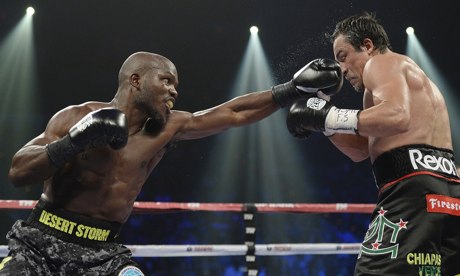 Tamang (right) jab, indeed..