There is no doubt that Manny Pacquiao is one of the greatest fighters of all time, but too bad, he will forever be remembered as the recipient of the "Punch from Hell" thrown by Juan Manuel Marquez.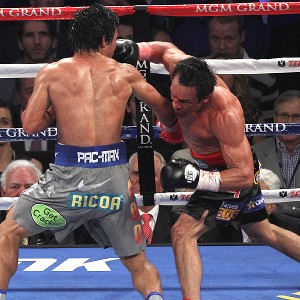 This is the single most important, lasting image in all of boxing in this century, Pacquiao put to sleep with a single punch.
ironic isn't it? that's exactly the reason why he is the most exciting fighter and fun to watch. you can expect anything to happen when he fights. that's why fans love him. who would want to watch a safety first fighter in the hurt business?