http://espn.go.com/blog/statsinfo/post/_/id/78892/pacquiao-returns-in-powerful-fashion
Pacquiao was effective throwing punches to the head, landing 241 of 281 punches, according to CompuBox, to Rios' face. According to ESPN Stats & Information video tracking, 146 of those punches landed on the right side of Rios' head, as seen in the graphic below.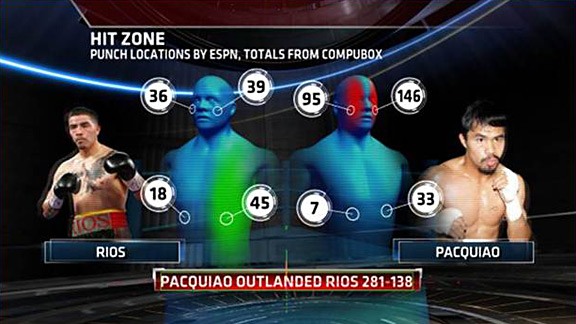 Going into the fight, Pacquiao averaged a 47 percent connect percentage with his power punches and that number was right on target Saturday night, with "Pacman" landing 48 percent on Rios (223 of 468) according to CompuBox.
============
48 percent, that is almost 2 out of 4 punches, that is awesome.