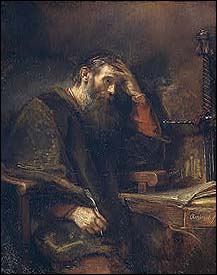 PONCE AND PENALOSA--- TACTICALLY, PENALOSA COULD HAVE WON IT --
YET, PONCE WON BUT IN CONTROVERSY ---STILL, PENALOSA ACCEPTED HIS DEFEAT
AND HE NEVER MADE ANY SCORNFUL, ARROGANT STATEMENTS AGAINST PONCE...
BUT IN THE CASE OF MARQUEZ.. IT'S DIFFERENT..
A TRUE CHAMPION DOES NOT PROCLAIM HIS GREATNESS BY HIMSELF
BUT HE LET THE PEOPLE DECLARE IT!
A TRUE CHAMPION HAS A GOLDEN SPORTSMANSHIP IN HIM...
BUT AN ARROGANT, PROUD, SELF-CONCEIT MAN SHALL FALL IN HIS OWN PIT!
IS AGING MARQUEZ SO UNCOMFORTABLE AND UNEASY
THINKING OF THE YEARS THAT SLOWLY EATING HIM---
THAT HE HAS TO PROVOKE PAC FOR THE EARLIEST RUBBER MATCH, OTHERWISE,
WE CAN'T IMAGINE IF HE'S ALREADY AT 40 TO REALIZE IT???
GO MARQUEZ! PROVOKE PAC WHILE IT'S NOT YET TOO LATE!
__________________________
"only one life shall come to pass
but only what is done for CHRIST will last"
For the record, there are many boxing scribes who believed JMM won in his rematch with Pacman than those who think Gerry won against DPDL.
If Gerry challenges DPDL for rematch because he believed he won, JMM is likewise entitled to it (or has more right to do it). With your bashing of JMM, you nut huggers only showed your double standard.