In the 3rd quarter Lebron seemed lazy to shoot as if telling,
" Hello comrades, it's your turn to score. I noticed you're just relying on me."
But true, Cleveland is Lebron.Without him, Pacers could have led now 4-0 & ended the series.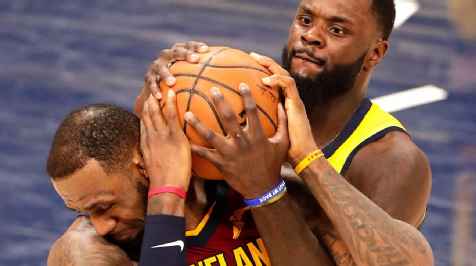 Lebron's best friend from Indiana grabbed the ball to forced a jumpball.