boholano wrote:
Mojazz wrote:
boholano wrote:
Mojazz wrote:
Kainggit ka nman kuya Jerome... All i dreamed of is to watch the spurs live in Texas! Deym, when can i be get rich?!
-----------------
i'm just a diehard SPURS fan nothing special, that's why i made it happen to get a spurs season ticket. GO SPURS GO!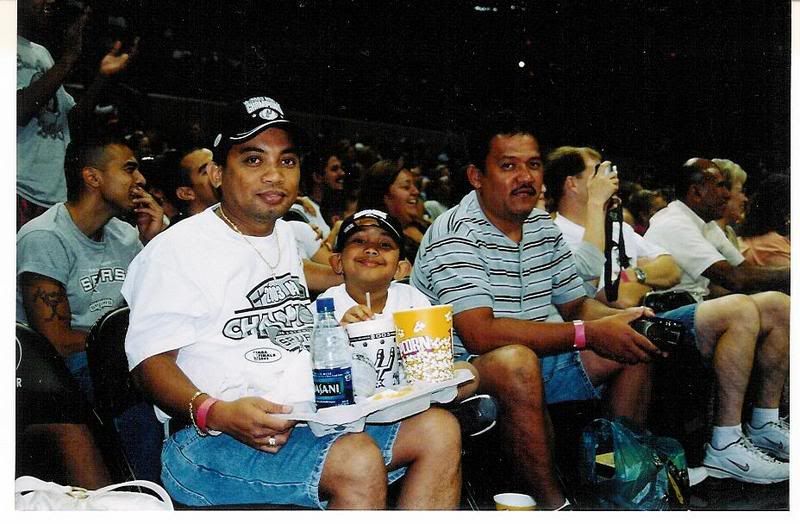 with my son at courtside..
Whose the guy on the left side of your son?! Feeling close huh?!
actually he is my golfing buddy, bisaya from davao. his 11 year old girl is already a amateur girls golf champion in the city of san antonio. she's good. i hope my 9 year old son will at least have some success in golf too. just bought him new set of PING golf clubs..
ok, i though he's some guy who wants to mingle with your pics!!!
BTW, are you going to vegas to watch MP?
Take care out there buddy...