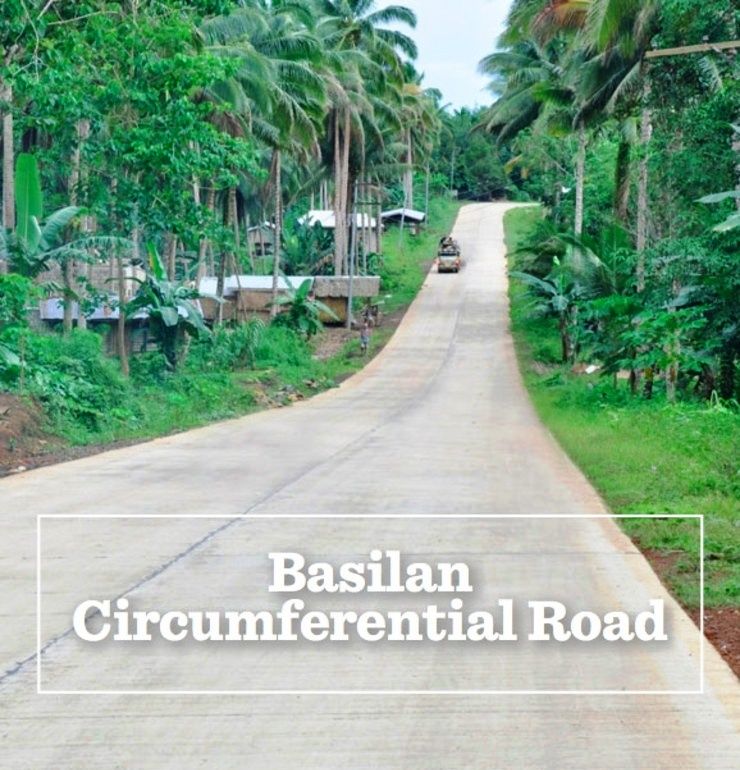 Aquino inaugurates 138-km road in Basilan despite 2 blasts
By: Julie S. Alipala@inquirerdotnet
Inquirer Mindanao
09:58 PM March 21st, 2016
SUMISIP, Basilan – Even if it was a security risk, President Aquino on Monday visited this town to inaugurate a 138-kilometer circumferential road here.
On the eve of the president's visit, two blasts happened in this town. One was in the village of Cabengbeng, while another was some 50 meters away where Mr. Aquino was to deliver his speech.
A member of the Presidential Security Group, who asked not to be named as he was not authorized to speak on the matter, said another improvised bomb was discovered and detonated.
"If the villagers failed to notice it, there could have been many casualties now," he said.
The blast in Cabebeng at 9 p.m. Sunday left one civilian wounded. An hour earlier, members of the 64th Infantry Battalion were ambushed in the same village.
At past 9 p.m. Sunday, a bomb exploded in Barangay Tumahubong, near the site where Mr. Aquino was to speak.
Governor Mujiv Hataman of the Autonomous Region in Muslim Mindanao (ARMM) dismissed the attacks as perpetrated by lawless elements who wanted to disrupt Monday's event.
The attacks, however, did not stop residents from feeling excited about the President's visit.
Jatiya Salasain, a 60-year old Yakan, said waiting for Mr. Aquino for two hours was nothing compared to the number of years that they had been wondering when a president could finally visit their place.
"I am very happy to see him. Finally, I saw a President coming down. The last time was in 1957, it was Ramon Magsaysay in Isabela (now a city), and I was very young then," Salasain said.
Zaida Kiram, a nurse at the Sumisip Health Center, said it was her first time to see the president in the flesh.
"Everyone here is very excited," she said.
Mr. Aquino arrived here minutes before noon. With Hataman and public works and highways Secretary Rogelio Singson, the President had a brief drive through to the road project.
More than 400 policemen were deployed for the president's visit, while around six armored vehicles were also stationed in areas considered vulnerable to attacks by rebels and bandits. Air and ground troops were also on stand by.
Rep. Jim Hataman Saliman said almost P3-billion of "local and national public works funds" were spent to complete the road network.
Governor Hataman said it was an honor that the President visited "the place where I grew up and where transportation was a dangerous challenge for everyone."
Wahida Ajijul, a 6th grader, shared how her older siblings sacrificed just to go to school, "leaving home early in the morning, and coming back late."
"There were a few vehicles then. Now with the road network, I see more jeepneys, more tricycles and more motorbikes. The road network will help us finish our education with better grades. No more absences," Ajijul said.
Hataman said that in his younger years, it took him four to six hours to travel from Sumisip town to Isabela.
"Now it only takes 45 minutes," he said.
Hataman said construction of the 138-kilometer road, which started in 2010, was delayed because workers were being threatened and attacked by lawless elements. SFM
http://newsinfo.inquirer.net/775510/aquino-inaugurates-138-km-road-in-basilan-despite-2-blasts
------------------------------------
this project has cost a lot of lives...
------------------------------------
Basilan's hero: Fresh PMA grad dies in Abu Sayyaf hands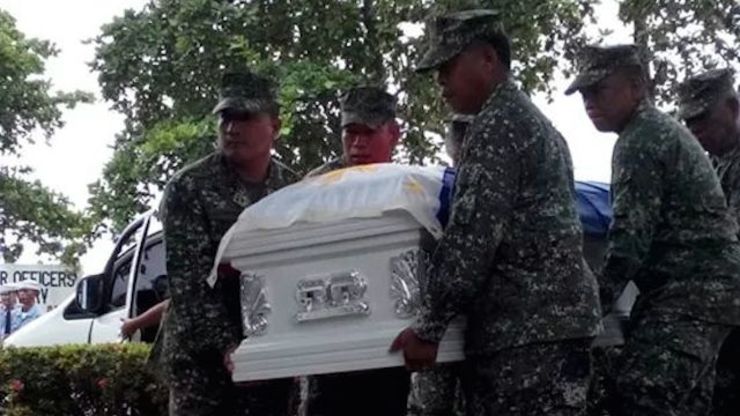 Soldiers die in battle all the time. But 2Lt Jun Corpuz was too young. He won't make it to his first alumni homecoming in February 2015
MANILA, Philippines – It was only in March when 222 members of Philippine Military Academy "Siklab Diwa" Class of 2014 were throwing their graduation caps to celebrate the completion of their 4-year military courses. It was a moment when the class seemed oblivious to the controversy that gripped the nation back then – the dismissal of their classmate Cadet Jeff Cudia.
Seven months later, the class suffered its first loss. Second Lieutenant Jun Corpuz, 22, died on Sunday, November 2, in a clash with Abu Sayyaf in war-weary Sumisip, Basilan. (READ: Junior officer, 5 soldiers, killed in Basilan clash)
Soldiers die in battle all the time. But Corpuz was too young. He won't make it to his first alumni homecoming in February 2015. He's never even had a girlfriend, according to his mother Elizabeth.
"I thought I poured out all my tears yesterday. He was a good boy. He was never a headache. I will not forget him," an emotional Elizabeth told Rappler in Ilocano on Monday, November 3.
Jun was very close to his parents, who live in Bacnotan town in La Union. He spoke with them several times a day, thanks to the unlimited call promos by the networks. It was the birthday of his father Crecensio just last week, October 27, and Jun sent him a cash gift of P2,000.
He always told his parents not to worry about him. "Mas tahimik sa Basilan kaysa sa Sulu (It's more peaceful in Basilan than in Sulu)," Elizabeth recalled Jun telling them.
He also spoke with them an hour before the 7:30 am attack on Sunday. It was a typical call. She was having her coffee and she was making sure that Jun had breakfast. She would learn about her son's death early in the afternoon.
Jun was a platoon leader of Alpha Company, 64th Infantry Battalion, 1st Infantry Division. It was his first assignment. And 5 of his men also died:
Sergeant Tranquilino Germo of Aleosan, Cotabato
Private First Class Rolando Entera Jr of Aleosan, Cotabato
Private First Class Freddie Pandoy of Aleosan, Cotabato
Private First Class Raffy Canuto of Lebak, Sultan Kudarat
Private First Class Mark Anthony Singson of Pigkawan, North Cotabato
Basilan Circumferential Road
They were conducting routine patrol in Libug Village of Sumisip town to secure construction workers in the Basilan Circumferential Road, a 64-kilometer road that has seen so many clashes between the military and the bandit group notorious for its kidnapping activities. The circumferential road cuts through hilly and forested areas in Basilan.
"My soldiers are securing the Basilan Circumferential Road Project to ensure its timely completion before the end of this year. I am saddened that this senseless violence against our soldiers who are helping deliver public service to the people happened," said Colonel Rolando Joselito Bautista commander of the 104th Infantry Brigade.
Patrolling on foot, Corpuz's platoon saw a high ground that could be used as a staging ground for attacks. They decided to go and clear the bushy part of the hill, said Army spokesperson Lieutenant Colonel Noel Detoyato.
But the Abu Sayyaf got there first. "While climbing the hill, we saw a man who hurriedly left away from the crest. All of a sudden our leading elements were heavily engaged in an intense firefight, hitting some of them," Sergeant Marvin Paragoso was quoted in the blog of the military spokesperson. He is one of Corpuz's men who survived the attack.
Corpuz and his men fired back, but Paragosa said they were overwhelmed. The Sergeant jumped for cover and radioed for reinforcements. Paragosa said he saw Corpuz still firing his gun at the attackers as he leaped for safety.
Corpuz chose to die fighting with his men than take the opportunity to escape.
Half an hour later, the reinforcements arrived. They found the bodies of the 6 soldiers.
http://www.rappler.com/nation/73900-fresh-pma-grad-dies