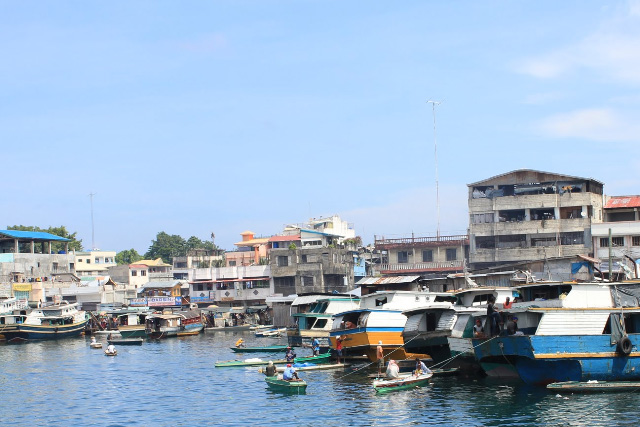 Duterte creates council to revive barter trade in Mindanao
(philstar.com) - October 31, 2018 - 4:41pm
MANILA, Philippines — President Rodrigo Duterte has signed Executive Order No. 64, which formalizes barter trade in Mindanao with neighbors in the East ASEAN Growth Area.
The president's EO, which was signed on Tuesday, but released to the media on Wednesday, said "barter is an ancient commercial practice among our people in the southern Philippines, which continues to thrive and evolve as a living tradition until the present day."
LOOK | Pres. Duterte issues an executive order reviving the barter system in Mindanao. pic.twitter.com/nLGBBpCftH
— ONE News PH (@onenewsph) October 31, 2018
It also said that barter has been a major form of commercial exchange in the Brunei Darussalam-Indonesia-Malaysia-Philippines East ASEAN Growth Area
The EO creates the Mindanao Barter Council, which will be based in Jolo, Sulu and will be chaired by the Department of Trade and Industry. It is tasked with "[establishing] an enabling environment conducive to the growth and development of barter in Mindanao."
It would also regulate the registration and accreditation of qualified traders authorized to engage in barter "within the barter ports" in Siasi and Jolo in Sulu and Bongao in Tawi-Tawi. The MBC can recommend the creation of barter ports in other areas, subject to approval by the president.
'Barter' to address rice supply issues
Duterte had previously suggested "reviving" the barter trade to deal with problems with rice supply in Mindanao.
Shortly after his announcement, he had directed Finance Secretary Carlos Dominguez to implement the barter trade system in Zamboanga, Basilan, Sulu and Tawi-Tawi (Zambasulta) areas, where goods from Sabah, Malaysia are usually traded.
Aside from high inflation, cutting off rice smuggling from Malaysia—which was being sold at about P34 per kilo—sent rice prices in the Zambasulta region skyrocketing and prompted a suggestion to "legalize smuggling".
"President Duterte said he supports the re-establishment of the barter trading center in Tawi-Tawi and of bringing in rice from Sabah to supply the needs of the people in the islands provided it follows legal processes," Agriculture Secretary Emmanuel Piñol said in September.
Reopening the barter trade, and moves to bring in more rice into the market are expected to stabilize wholesale rice prices in the country to about P37 to P39 per kilo soon.
According to the Philippine Statistics Authority, wholesale price of rice was around P45.45 per kilo as of October. This is still about 16 percent higher than the P39.24 per kilo level the same period last year.
But even before Duterte brought it up, the Mindanao Development Authority had proposed in February that reviving the barter trade would "help create jobs and business opportunities for the Bangsamoro in Mindanao, [and] provide better options for them in their pursuit for better life, enhance agro-industrial productivity, and promote trade and commerce between and among the member countries of EAGA." — Ryan Macasero