Mindanao business leaders back martial law
(philstar.com) | Updated May 30, 2017 - 3:00pm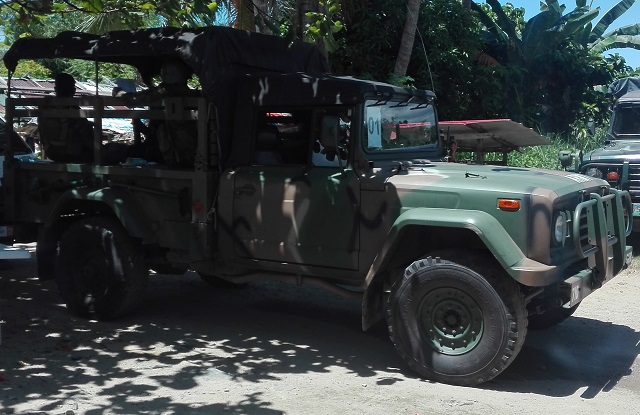 ZAMBOANGA CITY, Philippines — The business sector in Mindanao supports the declaration of martial law in the island, a Zamboanga business leader said, arguing that it will boost investor confidence in conflict-affected areas.
Pedro Rufo 'Pocholo' Soliven, regional governor of the Philippine Chamber of Commerce and Industry, said the business sector wants a peaceful business climate for investment.
Zamboanga City was besieged by a faction of the Moro National Libeeration Front led by Nur Misuari in 2013 and has been on alert against attacks due to continuing military operations against the Abu Sayyaf Group in Sulu and Basilan.
Soliven said security operations in the past four decades were a failed experiment, saying the government treated criminality and violence with a "kid glove policy."
Soliven, also chairman of the Regional Development Council, said many areas in Mindanao, including this city, are not on the radar of foreign investment despite their potential because of the perceived negative image.
"I believe and strongly support the martial law declaration because this will boost the trust of investment in this part of Mindanao and the Mindanao as a whole," Soliven said.
Ronald Go, president of the Davao City Chamber of Commerce and Industry, said last Wednesday that the declaration is "clearly a message to these elements that Mindanaoans are not going to allow these ruthless people to get away with their crimes against humanity, that their terroristic activities will not be tolerated anymore."
He said that the declaration "may lead to short-term setbacks as investors may be wary of the implications of a state of martial law but, as a community, this should be looked upon as a short-term sacrifice that will ensure our long-term progress."
The Mindanao Development Authority, the government panel tasked with setting an "integrated development framework" for Mindanao, has also backed the declaration of martial law, which was done in response to clashes in Marawi City with the Islamic State-inspired Maute group and the Abu Sayyaf faction of Isnilon Hapilon last Tuesday.
It said it "fully supports" the declaration.