Keep Punching wrote:
dyey_em-si wrote:
Keep Punching wrote:
Aysus, dapat ipatokhang na rin ni Dutae si Polong, becuz he said he would have his son killed if involved in drugs smuggling. Eh maliwanag pa sa ulo ni Wiguirre na sangkot talaga si Polong Dutae at mga katropa nyang tsekwa ih, kaya nga di mapigil pigil ang pagdagsa ng droga sa Pinas.
Curious ako
May ibidins ba? Asan?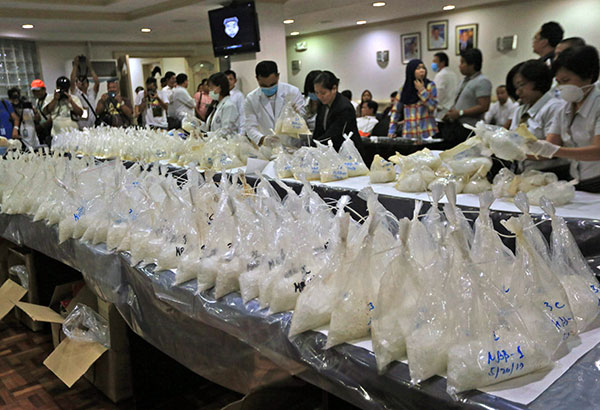 dyey_em-si wrote:
Valenzuela city shabu lab, tapos kay pulong?

Naglolokohan ba tayo dito?
Hey slow folk, who do you think..whose are the ultimate responsible for P6.4B shabu smuggling? And who the f@ck told the authorities and investigators that they f@cking could whitewash and ignore this disturbing drug smuggling? This is the Golden Age of Drug Trafficking - under Dutae admin.