Well, I finally broke out and got a W10 machine (I've been W10-averse ever since its release due to its privacy intrusiveness by default):
Nuvision Encite Split 11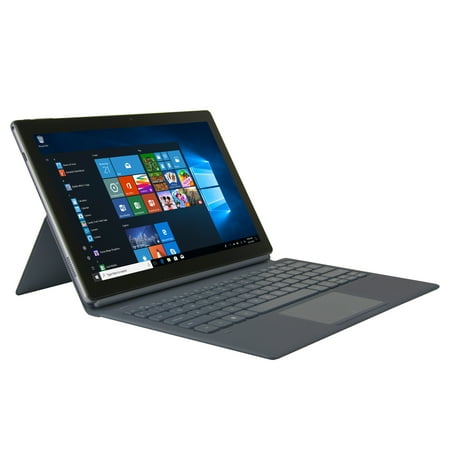 https://www.walmart.com/ip/Nuvision-Split-11-6-2n1-Tablet/647077573
I just wanted a very portable 2-in-1 hybrid device with a full-on (not watered down) 64-bit OS to throw/lug around that could run a few blockchain nodes for my crypto wallets to sync with (and for other usual/common functions) on the go. I didn't need a full-on bulky power laptop that would be my main computer; I have several big boxes at home for that. So this might not be the device for you if your intention is such.
Though not mentioned in the specs, its USB-C port can be used to charge the device. I have used both of my 45W and 65W PD (Power Delivery protocol compliant) USB-C wall chargers as well as a 45W PD power bank and it charges real fast. So it has current/up-to-date tech features that also includes 802.11ac and BT 4.2.
This little bugger has a very sleek/modern design (comparable to the Surface Go) including a non-slip detachable slim keyboard/folio case/stand. I am impressed with its relative performance (for what I use it for). Very zippy little bugger indeed.
I think this particular very recent model is exclusive to Walmart as it's difficult to find them anywhere else. It was originally priced at $249 but I just saw while writing this post that it got dropped to $200. I personally think that even at the original price, this 2-in-1 is still a steal/bargain. I actually was sold on the Surface Pro until I found this gem which has a much larger FHD 1080p display (11.6") compared to the Surface Pro (10") at about half the price.