Samsung Galaxy S4 Active preview: First look
Introduction
Add together the brawn of the Xcover and the brains of a Galaxy S4 and you get the S4 Active. The actual flagship can handle any digital task you throw at it, but the Active version can cope with the grittier side of life. The Samsung Galaxy S4 Active is IP67-certified for water and dust protection.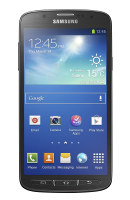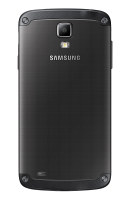 Up to a meter of water for up to 30 minutes - that's the same level of water resistance as the Sony Xperia Z, a phone that often got mentioned for being in the unique position of combining premium features and rugged design. Now it has to share the limelight though.
Before we dive into the specs, we should mention that the Samsung Galaxy S4 Active has almost the exact same specs as the regular model, unlike the various Galaxy S minis and such that share in the flagship name to only offer midrange specs.
http://www.gsmarena.com/samsung_galaxy_ ... ew-935.php
_________________
"If I believe in God and life after death and you do not and if there is no God, we both lose when we die. However, if there is a God, you still lose and I gain everything."
- Blaise Pascal