Nikki sixX wrote: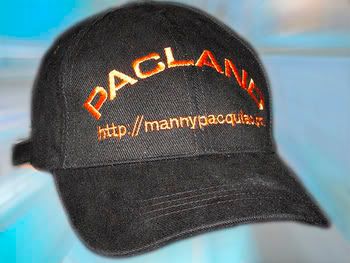 nice cap par...
We'll rember you were the first...
Maybe next EB we'll have ours as well, thony818 has a brother in law who's a manufacturer of caps and we've talked about this a couple of times(creating a Paclander's cap), but we just couldn't decide what design to use. I guess a simple PACLAND and URL like yours looks good as it is.. Simple pero ROCK!...
ayus ang cap ah ni hansilmo,,,,,
simple but definitely rocks!!!!!