putiman wrote:
Last Saturday, April 2, A post-fight eyeball took place at the house of putiman. It was organized by mod Nick Alejo with the backing of the grand mogul Sphinx. Nick tried his hand at inviting the original members but sadly, most of them were tied up with prior commitments. Still the eyeball was success as the other invited members showed up.
The "party" started at around 7 pm and ended at the wee hours of the morning (4 am to be exact) It was like a reunion of old friends although the majority saw each other for the very first time.
The triumvirate of oldtimers Nick, thony818 and yours truly were on hand to meet newer members of the forum.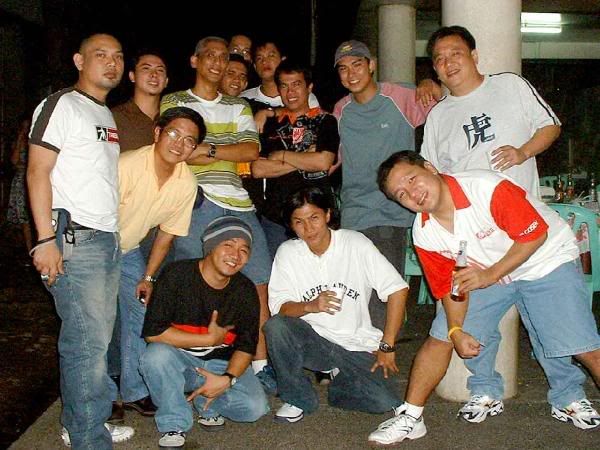 Look like mug shots to me...
LOL
Seriously, it's really great for you to gather up and have fun. I wish we could also do it here but unfortunately, all we do here is work and work and work and work some more. KAKAINGGIT KAYO!
_________________
"I REFUSE to go into a battle of wits with an unarmed man."