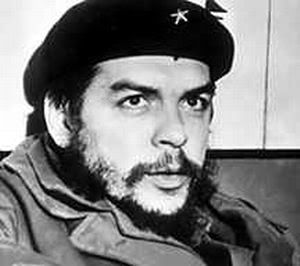 Che Guvara, real name Ernesto Guevara (1928-1967), Latin American guerrilla leader and revolutionary theorist, who became a hero to the New Left radicals of the 1960s. Born into a middle-class family in Rosario, Argentina, Guevara received a medical degree from the University of Buenos Aires in 1953. Convinced that revolution was the only remedy for Latin America's social inequities, in 1954 he went to Mexico, where he joined exiled Cuban revolutionaries under Fidel Castro. In the late 1950s, he played an important role in Castro's guerrilla war against Cuban dictator Fulgencio Batista, and when Castro came to power, he served as Cuba's minister of industry (1961-1965). A strong opponent of U.S. influence in the Third World, he helped guide the Castro regime on its leftward and pro-Communist path. The author of two books on guerrilla warfare, Guevara advocated peasant-based revolutionary movements in the developing countries. He disappeared from Cuba in 1965, reappearing the following year as an insurgent leader in Bolivia. He was captured by the Bolivian army and shot near Vallegrande on October 9, 1967.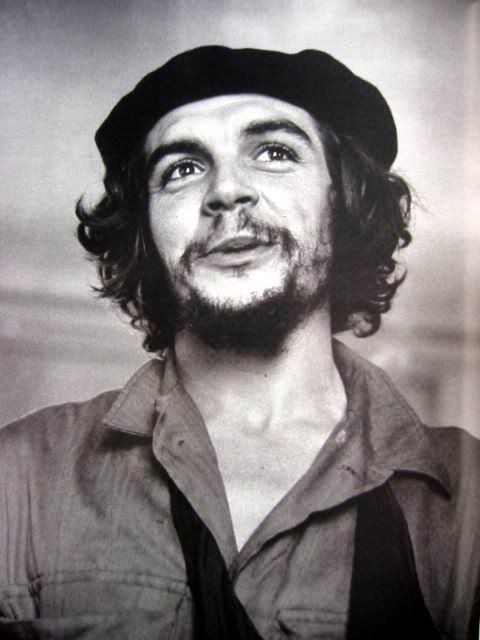 "All the time we knew him, he was always characterized by an extraordinary impetuousness, by the absolute scorn for danger…We were always worried about the possibility that his temperament, this behavior of his in moments of danger, could lead him to death in any battle."------Fidel Castro
Guevara's State Funeral
Cuban citizens attend the state funeral for Ernesto "Che" Guevara, who fought in the Cuban Revolution. He was killed in 1967 while leading a rebel group in Bolivia. His remains were returned to Cuba for burial in 1997.

Quatations:


-homesickness

, "Homesickness starts with food," said Che Guevara, pining perhaps for the vast roasts of his native Argentina while they, men alone in the night in Sierra Maestra, spoke of war.


-revolution

, I believe in the armed struggle as the only solution for those people who fight to free themselves, and I am consistent with my beliefs. Many will call me an adventurer—and that I am, only one of a different sort: one of those who risks his skin to prove his platitudes ….. Written on leaving Cuba to resume an active role as a guerrilla leader, initially in the Congo and then Bolivia. Last letter to his parents.