Read hereat bros ...
Davao trader pushes

'crocodile lechon'

as new Pinoy exotic dish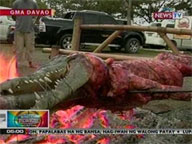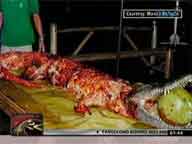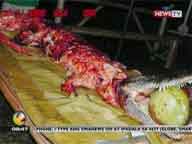 Dizon said he foresees that the "crocodile lechon" would become a hit among food lovers.
As to the acceptability of crocodile lechon, Dizon said he tested it on Sunday when he roasted a reptile in his farm.
"To my surprise, many visitors liked it," he said.
Dizon said that already, phone calls have been flooding his office, with people asking when they could probably taste another serving of crocodile lechon.
read more:
http://lifestyle.inquirer.net/17953/davao-trader-pushes-crocodile-lechon-as-new-pinoy-exotic-dish