Ellen, John Lloyd expecting a child?
(philstar.com) | Updated November 19, 2017 - 12:00pm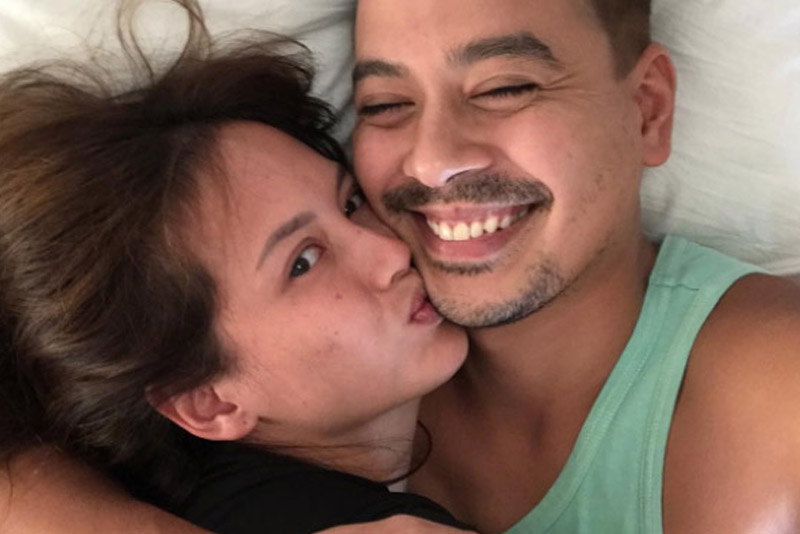 John Lloyd Cruz getting cozy with co-actor Ellen Adarna. Instagram/@ekomsi
MANILA, Philippines — Actress and model Ellen Adarna reportedly confirmed she is pregnant and actor John Lloyd Cruz is the father.
According to a report from the Philippine Entertainment Portal, Adarna confirmed her pregnancy to her close friends. It added that Cruz is willing to take care of their future child.
The report added that Adarna's pregnancy is the reason why she failed to attend the Bench denim and underwear fashion show titled "Under The Stars" last Saturday.
In October 2017, rumors of Adarna's pregnancy surfaced after netizens assumed that she was the one being described in a Facebook post of veteran newscaster Jay Sonza.
Sonza claimed he had a conversation with his "niece" he pertained as "Elena" who allegedly apologized for not informing him about her vacation. He added that his niece told her that she would now become a "grandfather."
Netizens further speculated that Sonza was referring to Adarna.
"Diba sabi mo sakin pag gusto kong mamahinga at mamasyal ay puntahan ko ang saint tropez, nice, morocco or venice, am here tito," Sonza's niece was quoted in the social media post.
Adarna and Cruz recently went on a vacation together in Morocco.
Sonza's "niece" also replied in the Visayan language further intriguing netizens that it was indeed Adarna being referred to as she hails from Cebu.
Adarna, however, denied that she is related to Sonza.
"We're definitely not related," Adarna said.
Adarna and Cruz were co-stars in ABS-CBN's comedy sitcom "Home Sweetie Home."
The two were rumored to be a couple after they posted on social media photos of them spending time together in vacations in Philippine beaches and in Europe. Adarna also previously called Cruz "baby love."