Bonovox wrote:
LUMBERJACK wrote: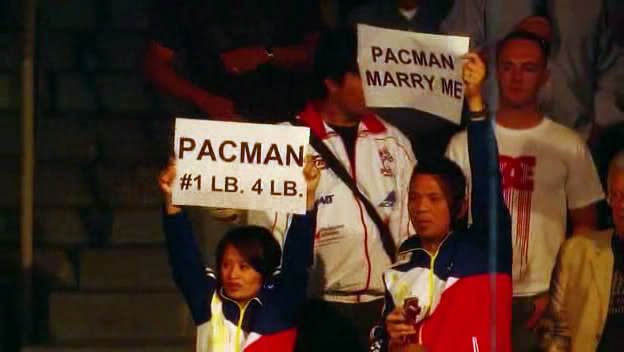 classic..
Hey Prem check your cards next time...too much San Mig!
BWHAHAHAHAHAHAA...I CAN'T BELIEVE WE MADE IT ON HBO. I got tons of text messages when they showed this on live TV. Pretty cool.
FYI, our placards were intentional - that was the whole joke. If i had my wife hold up the sign, i don't think that we would have been on HBO and other print publications.
Thanks for the photo.
I will post some photos later tonight.
i congratulate you too for a good job bro. that was nice and classic.