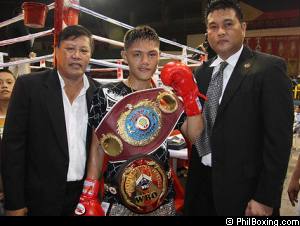 Congrats, Marvin Sonsona.
You made your countrymen proud. You have what it takes to be a champion once again—accuracy, speed, and power (a little work on the cardio). Just stay focused this time.
Ayaw na kaayo pag binugoy
, Dong Marvin,
kay maayo ra ba gyud ka. Naa gyud kay talento sa boksing
.
Pag-
oncentrate
gyud sa imong
career, and for sure, you will be a multidivision world champion.
_________________
ADVICE TO WANNABE WRITERS WHO ARE SENSITIVE TO WHATEVER SORT OF CRITICISM: JUST STOP WRITING.