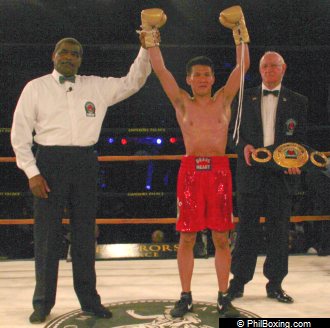 Congratulations to the new IBO super flyweight champion Edrin 'The Sting' Dapudong for knocking out South African Gideon Buthelezi in the first round at Buthelezi's backyard at Emperor's Palace, Kempton Park, Gauteng, South Africa on June 15, 2013.
Please post Dapudong-related discussion at his new forum at:
viewforum.php?f=115
Congrats Dapudong...
Hoping Porras will become the next champ from NOrth Cotabato...