There's a BIG reason Ambohot, Tamayo, Sinclair, Tuffin, Gozum, Carino are part of Gilas pool
From: Christian Jacinto January 5, 2018, 02:48 pm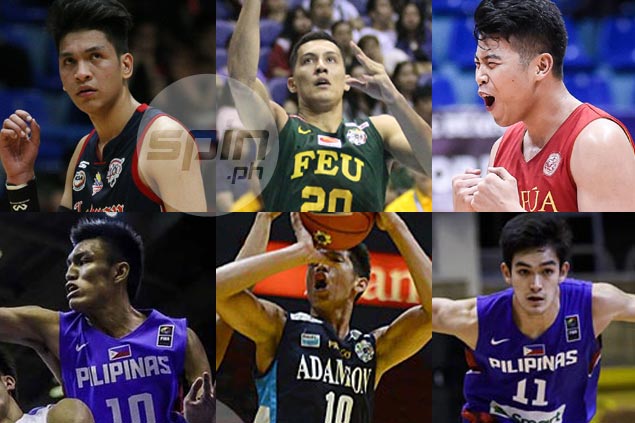 EARLY Friday morning, a list of 23 players eyed for the Gilas Pilipinas training pool for the 2023 Fiba World Cup in the Philippines was released by national team coach Chot Reyes.
The list, as expected, was a mix of collegiate stars, coupled with some young high school standouts and some players playing abroad in different universities.
While some guys like CJ Perez, Robert Bolick, Thirdy Ravena and Matt Nieto are all too familiar, there are a few names on the list that fans aren't accustomed to, at least not yet.
If fans are wondering why they're included, the reason is simple: young, tall and athletic. The new Gilas frontcourt alone has an average age of 19, and average height of 6-foot-9.