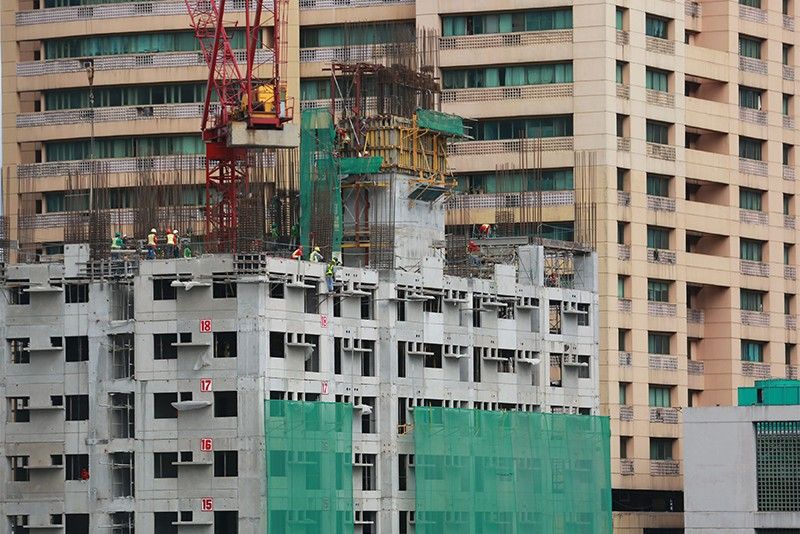 'The Philippine economy is overheating'
(philstar.com) - December 8, 2018 - 1:05pm
MANILA, Philippines — The Philippine economy is running too hot and is expanding at a rate that is unsustainable, evident from high inflation and widening current account gap, Deutsche Bank said.
"The economy is overheating," Deutsche Bank said in a report sent to reporters on Friday.
"Strong domestic demand growth over the past three years has pushed core inflation up above the central bank's target and the current account deficit has soared to a 19-year high of 3.3 percent of [gross domestic product]," it added.
Overheating occurs when production in a fast-growing economy is not able to keep up with rising demand, leading to sharp rise in prices.
The Bangko Sentral ng Pilipinas has delivered rapid-fire interest rate hikes of 1.75 percentage points since May, among the most forceful actions in Asia. Higher interest rates discourage people from borrowing money and from spending, causing a decline in demand which, in turn, tempers inflation and can even slow down the country's economic growth to avoid overheating.
Stubbornly high inflation and surging borrowing costs have already weighed on consumer spending, which has traditionally been the driving force behind growth in the Philippines, and crimped economic expansion to a three-year low of 6 percent in the third quarter.
"While we agree with the emerging consensus that Philippine potential growth has been higher in recent years than it was in the pre-crisis period – a unique achievement in the region – we nonetheless think the evidence is consistent with the economy growing above potential in recent years," Deutsche Bank said.
More rate hikes
For the first time in 2018, headline inflation in one of Asia's fastest-growing economies cooled down to 6 percent, a four-month low. Year-to-date, inflation averaged 5.2 percent, still above the Bangko Sentral ng Pilipinas' 2-4 percent target range.
But excluding items with volatile price movements, core inflation — often used as an indicator of long-term inflation trend — accelerated to 5.1 percent last month from 4.9 percent in October, which economists said could suggest growing demand-side price pressures.
"Monetary policy will need to stay vigilant to keep inflation under firm control amid expected strong economic growth," BSP Governor Nestor Espenilla Jr. said.
Meanwhile, trade deficit in the Philippines has been ballooning since last year amid sustained rise in imports to feed the Duterte government's ambitious infrastructure program, widening the nation's current account deficit and pressuring the peso.
Contrary to the BSP's prediction that inflation may return to the government's target range in 2019, analysts at Deutsche Bank said they don't expect headline inflation to be below 4 percent until 2020.
The bank also projected a rate hike in each of the first three quarters next year, and four rate cuts in 2020.
"Even after seven rate hikes, monetary policy remains highly accommodative and the fiscal deficit is still rising. Both monetary and fiscal policies should be tighter, but absent such bold policies, we expect the currency to continue to depreciate and the central bank to continue raising rates at least until mid-2019," Deutsche Bank said.
"So the monetary authorities will carry the burden of trying to stabilize the economy," it added.
The central bank will meet to review rates on December 13. — Ian Nicolas Cigaral