Skillz340 wrote:
]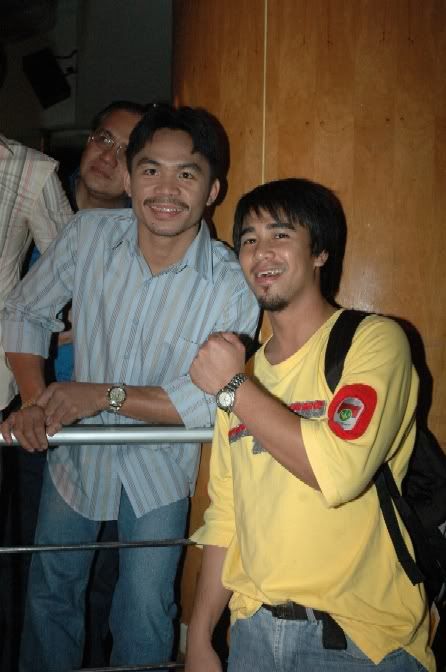 oh hell no this long sleeves again.. LoL
Hahaha...I thought I was only the one who noticed this! But I reviewed some of his pics that I have. I think it just so happens that he likes the striped pattern. Just like this one from his motorcade after returing from the Morales Pac 2.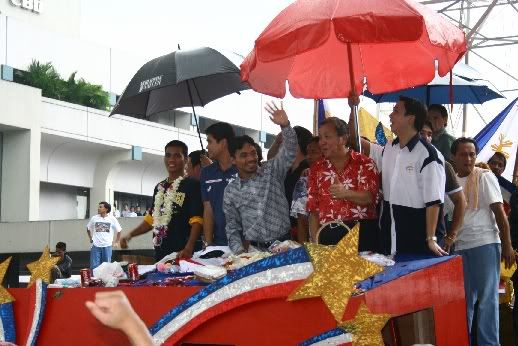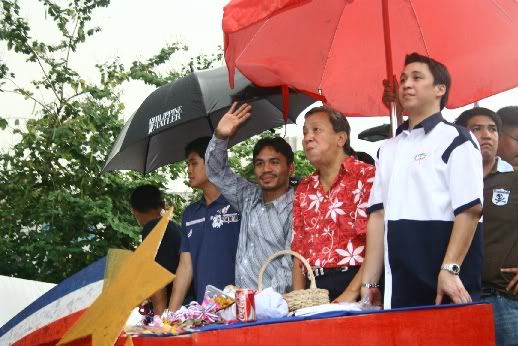 THAT'S is me right there in the brown shirt in front of Pacman's float or whatever.